Jordan Ridge Elementary School Community Council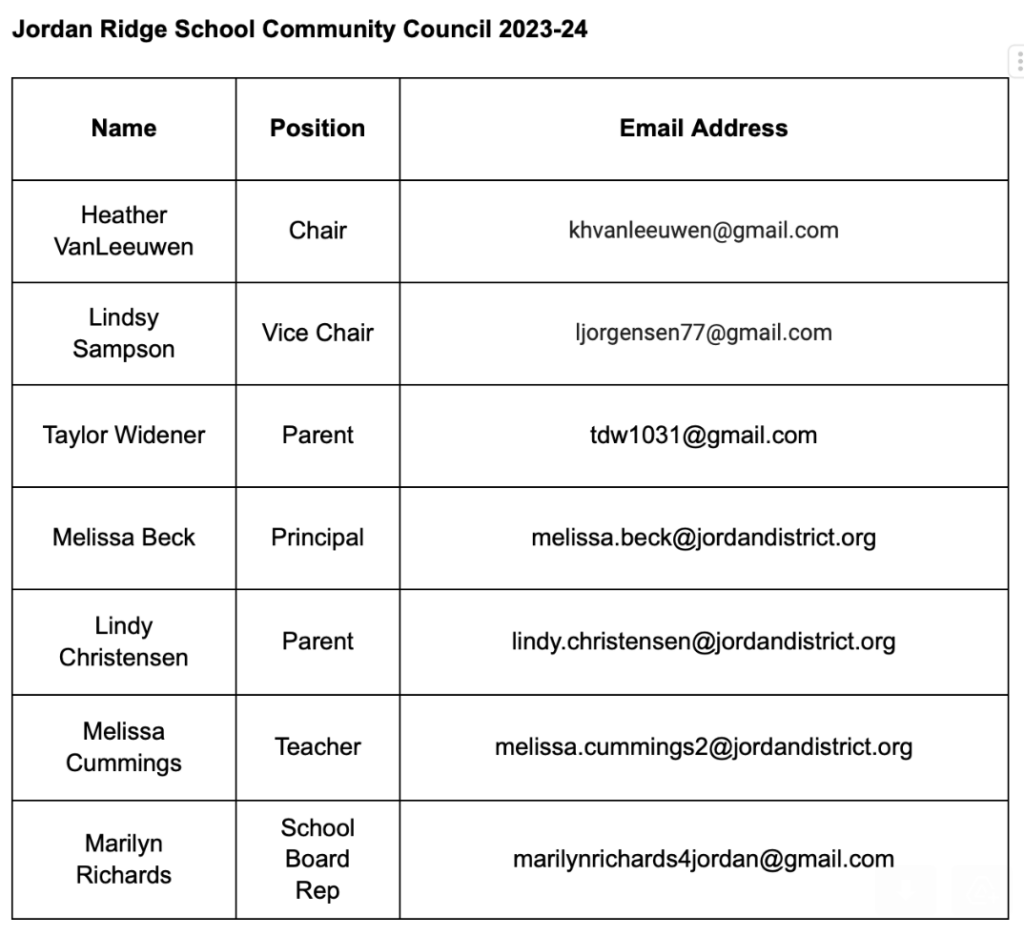 A meeting may be canceled; please check the website one week before the meeting to see if the meeting has been canceled. Any patron may attend meetings even if they are not on the council, but may not vote on agenda items.
SCC Schedule:
Meetings for the 2023-24 school year will be held on the following dates at 2:30 PM:
---
Mission Statement: The School Community Council is a group of parents, teachers, and principal who meet during the school year to discuss and evaluate issues that affect the education and safety of students. The council gathers and shares information, manages School Land Trust funds, and works to effect meaningful improvements for all students.
SCC Rules of Order and Procedure (pdf file)
---
Jordan Ridge was allocated $93,987 in Land Trust funds for the 2023-24 school year.
---
If you would like to be considered for our School Community Council (SCC) , please email Principal Beck at melissa.beck@jordandistrict.org. See the responsibilities of SCC here.