We are Jordan Ridge Eagle Leaders!
We are learners who lead. We commit to succeed.
Online lunch count due by 9:30
District Reopening Plan.          Jordan Ridge Reopening Plan         Jordan District Dashboard          JRE Safety Video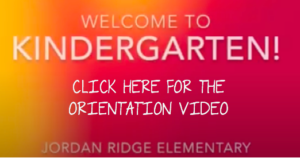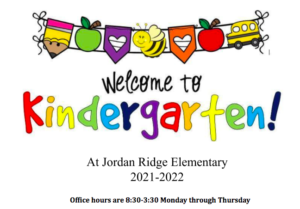 Kindergarten Registration information
Quarantine Update
Dear Parents and Guardians,
The Utah Department of Health, under the direction of Governor Herbert, has approved adjustments to the 14-day quarantine. Students who have been quarantined due to an in-school exposure, while wearing a mask, may return to school if they are symptom-free, and have a negative test result after day 7 of quarantine. The test may be taken on day 7. State officials and medical experts indicate that this new guidance aligns with the best medical practice. 
The following are key points provided by the State:
Masks are effective at preventing transmission in classroom settings

This only applies to mask on mask exposure

Only applies to exposures that occurred in school

% of individuals who will develop symptoms do so on: 

Day 7 -75%, 

Day 9 - 90% 

Day 11- 95%

Testing picks up positive cases two days before symptoms onset; therefore, testing on day 7 means there is less than a 10% chance that an individual will contract after day 7

This is for individual exposures, and does not pertain to the threshold recommendations for classroom or school virtual learning 
The COVID-19 School Manual will be updated to reflect this change but the change takes effect immediately and applies to students who are currently on quarantine.  A student who was exposed at school to someone who tested positive for COVID-19 may return to school or related activities if he or she meets ALL of the following:  
The school verifies the student and the person who tested positive were both wearing a face mask.

The quarantined student has a negative COVID-19 test (rapid tests are acceptable, antibody tests are not) at least 7 days after the last exposure to the person who tested positive.

The student does not have symptoms of COVID-19.
Additional Information
These guidelines only apply to exposures that occur at school. 

If the student does not meet ALL three criteria or chooses not to get tested, he or she should continue to quarantine at home for 14 days from the last day of exposure. 

Anyone who has been exposed to COVID-19 and comes back to school must continue to watch for symptoms. If students get symptoms, they should isolate at home and call their healthcare provider.
Testing Information
We are working with the Salt Lake County Health Department and other test providers to make additional testing sites available in our communities. 

Rapid tests are acceptable

Antibody tests are not acceptable

State Covid Hotline number can provide additional information on testing 1-800-456-7707

Contact your primary care provider
Newsletter March 2020-4.pdf
---